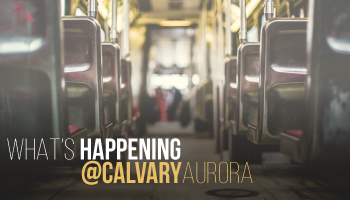 BURRITO SALE – TO BENEFIT UPCOMING MEN'S RETREAT: After every service this weekend.
2018 MEN'S RETREAT – REGISTRATION HAS BEEN EXTENDED!: Don't miss this time to connect with men and grow in the Lord. See the ministry center for info or email .
To register click here!
SEVENTH ANNUAL BREAD OF LIFE FOOD PANTRY – SWEET CORN PICKING EVENT – SATURDAY AUGUST 4: Volunteers needed to pick sweet corn for the Food Bank of The Rockies. Free BBQ lunch and sweet corn for volunteers! More information and sign up at the Ministry Center.
LITTLE ARROWS MEETING – SATURDAY, AUGUST 4 at 8:30 AM, NURSERY ROOM: Moms with 0-4 year olds, get together for discipleship and fellowship. Come and be encouraged in your calling! More info: Adrienne Anfield or 303-512-3133.
TWOGETHER MARRIAGE GROUP MINI-GOLF – RAINED OUT: Rescheduled for Monday, July 30th at 7 PM at Kennedy Golf Course - 10500 E. Hampden Ave, Denver, CO 80014. Contact: Pam Hill or 303-204-2039.
FAMILY MINISTRY STUDY – HOW A MAN CAN LEAD HIS FAMILY – MONDAY NIGHTS 7 PM FROM JULY 30 - NOV 5: Sign up at the Ministry Center. $10 class fee. Email questions to Chris Landry at or 720-210-4990.
DISCIPLESHIP 101 BEGINS MONDAY, AUGUST 13 AT 7 PM, JR. HIGH ROOM: No sign-up necessary. For more information contact: Austine or 720-260-3121.
RONALD MCDONALD HOUSE – SATURDAY, AUGUST 18 at 10 AM - 3 PM: We will take a team to minister to the families who are at Children's Hospital for treatment. You may participate if you are 13+ and have been at Calvary Aurora for 6+ months. Sign up at the Children's Ministry desk! Prep Meeting: Sunday, August 5, 1 PM in Room 116.
A FREE ANSWERS IN GENESIS WEEKEND WITH KEN HAM: August 25-27, invite your friends! More info: AnswersOutreach.org/aurora18
CALVARY CHRISTIAN ACADEMY ENROLLMENT: It's not too late to enroll your student for the 2018-19 school year for Kindergarten through Grade 8; limited space available in all grades except Grade 1. Apply online at calvaryaurora.org/academy/admissions More information: Shandelle or Jill at or 303-628-7200.
GUEST WORSHIP: Dominic Balli Wednesday, August 1st.
PURE LIFE MINISTRY – A NEW 10 WEEK CLASS BEGINS TUESDAY, AUGUST 14 AT 7 PM: Men, if you are struggling with an addiction to pornography, there's help! To join contact: Micah Claycamp at or 720-271-8523.
GIVING IS AN ACT OF WORSHIP: There are two ways to offer your tithes; our Tithe Boxes are located throughout the building, or go online to http://calvaryaurora.org/online-giving/.

READ & PRAY FOR AUGUST: Available this weekend or online at http://calvaryaurora.org/resources/growth-resources/read-pray/
PLAN AHEAD:
Inductive Bible Study Seminar- September 8
Response Afterglow – August 12
Women's Retreat Registration – August 25-26
BOOK OF THE MONTH: Holy Land Key: Unlocking End-Times Prophecy Through the Lives of God's People in Israel Ray Bentley
BOOKSTORE: The Bookstore is currently closed for renovation. Copies of our studies are available at the café after services.
MISSIONS PRAYER: Pray for Kent and Rebecca Nolley and family in Gulu, Uganda. Send encouragement to .